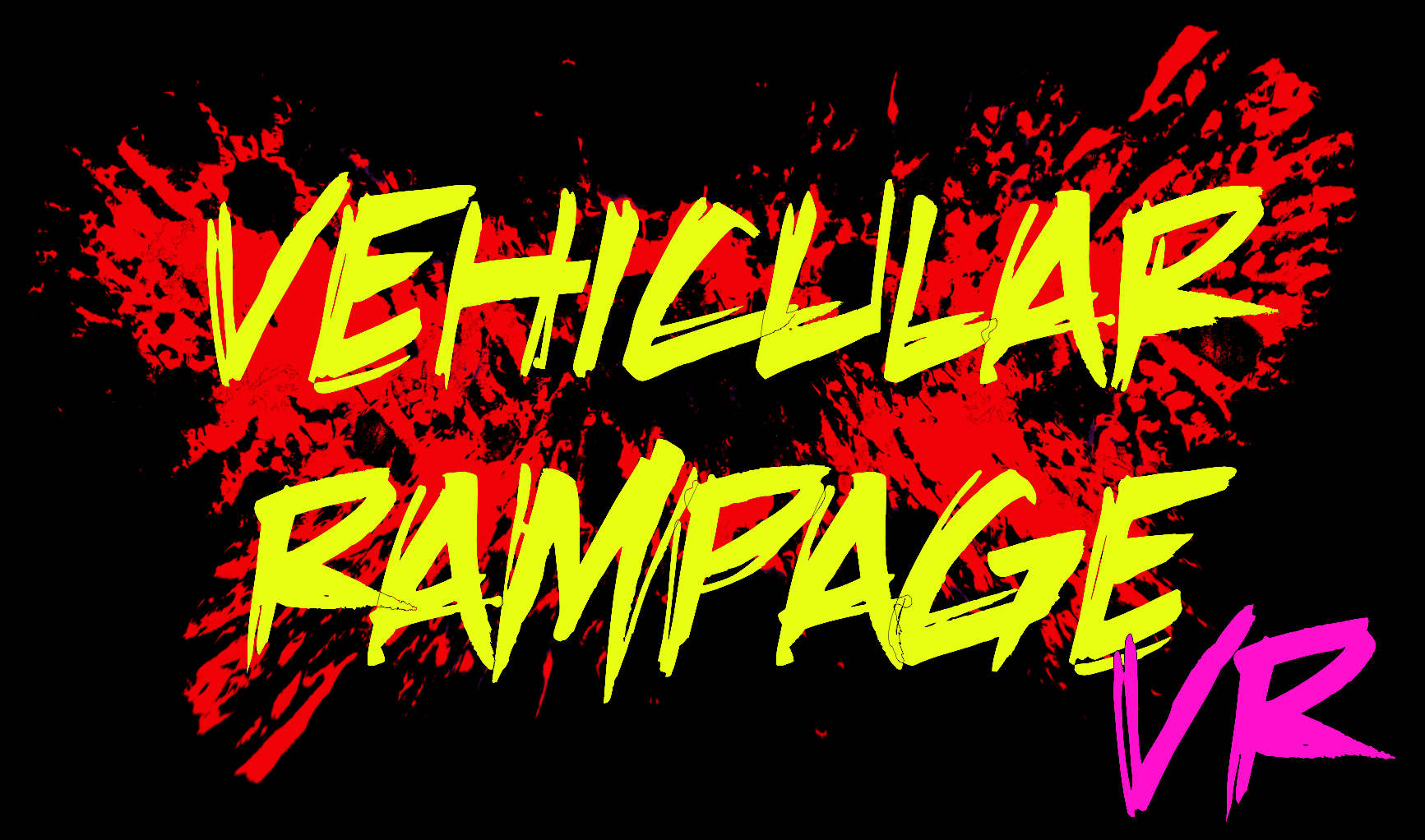 Vehicular Rampage
A downloadable game for Windows and Android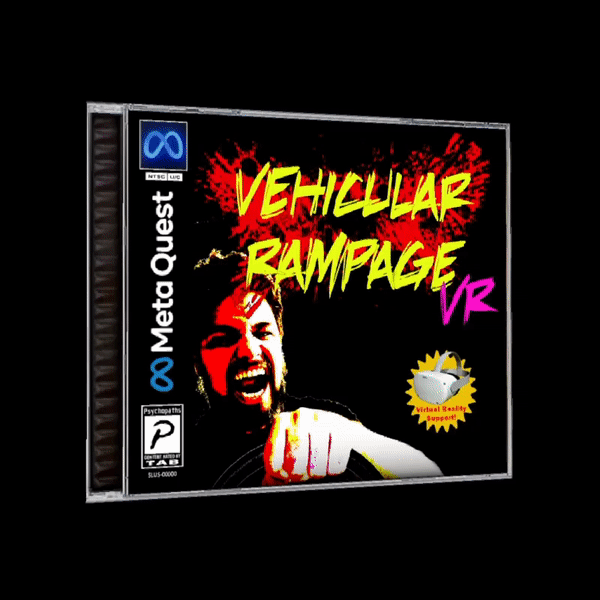 Get ready to unleash chaos on the streets! Featuring massive stages to explore, you'll have endless opportunities to cause death and mayhem! From smashing through buildings to mowing down pedestrians, nothing is off-limits in your quest for destruction!
Vehicular Rampage is an over-the-top action packed driving game where your goal is to cause as much destruction, death, and mayhem as possible! Playable in both VR (Quest/Quest2 and SteamVR) and non-VR (PC only)!

- Explore multiple locations filled with secrets and fun pop culture Easter Eggs to find!
- Complete Unique Goals in each stage such as finding secret areas or destroying specific objects within the time limit.
- Kill pedestrians with your car to extend your time. Watch their body flop around with real time ragdoll physics or enjoy seeing them explode in to pieces if you've reached a high enough speed, pieces that also have ragdoll physics!

- Destroy glass and other objects in the environment, either to complete goals or just for fun!
- Customize your car and hand color! (More customizations coming soon)
- Rock out to an original soundtrack produced by the developer. Purchase includes a free download of the game's soundtrack as well!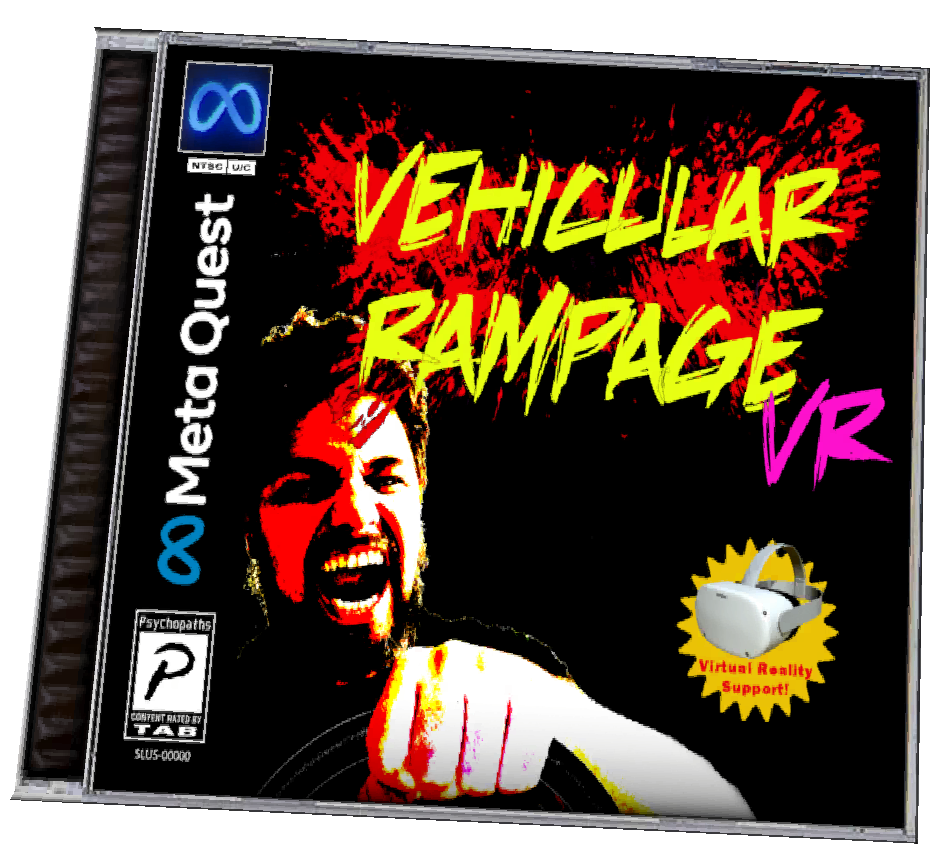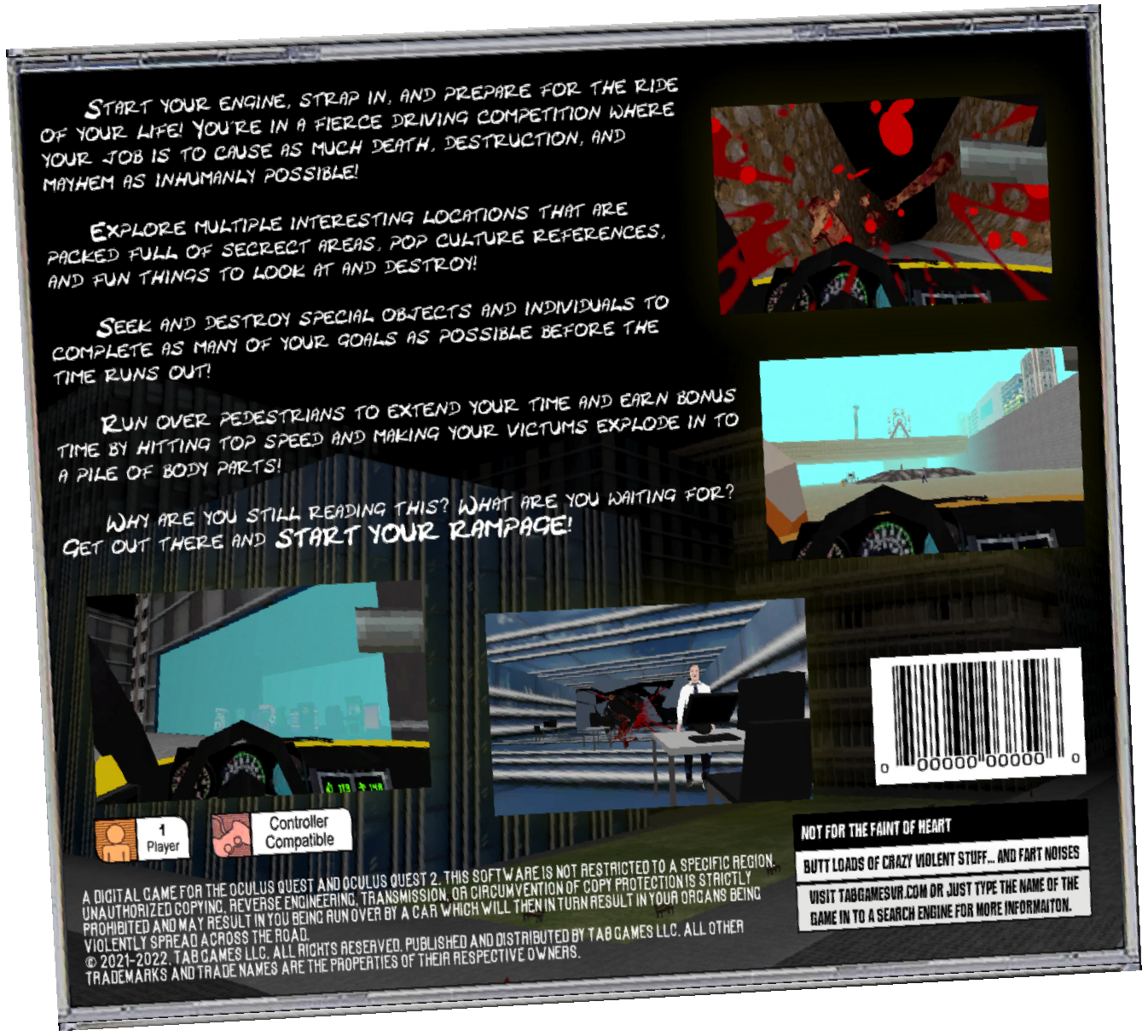 Purchase
In order to download this game you must purchase it at or above the minimum price of $9.99 USD. You will get access to the following files:
Comments
Log in with itch.io to leave a comment.
Any chance of a demo? Even if it's just like 2 min long?
I'm hoping to make a free version that's supported by ads on the billboards in the city.
Just trying to find an advertising service that'll accept the game.
Nice, I just wanna make sure I like it (love carma) and then I'll buy it. So timed demo, as supported version to test out... Either way works for me. I only need a couple min to know really. I'm already heavily leaning to buy but I'm broke because I just built a new PC. Super broke lol